World Adhesive & Sealant Conference was held in Shinagawa, Tokyo on October 26-28.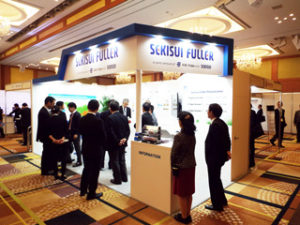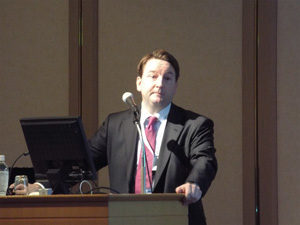 The conference has been primarily organized by the industrial associations of the United States, Europe and Asia. Twenty four years after having organized a conference in Kyoto, it came back to Japan this year. With the main theme of "Creating Tomorrow," the conference gathered more than expected 800 attendees. We exhibited the booth as a Silver Sponsor, and received a lot of attention. At the sponsor session, Ian Moran, President presented Sekisui Fuller's and group companies' innovative R&D capability, the development of environmentally-contributing products, and global support.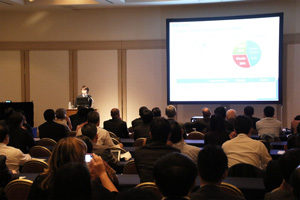 At a session meeting, Yu Someya, our research chemist presented the technologies of low application temperature hot melt adhesives that can contribute energy savings. The presentation was followed by lively Q&A discussion, which expresses keen interests by the attendees and shows a presence of the technologies. Also, China's TONAN, a subsidiary of H.B. Fuller presented silicone products for photovoltaic panels. We greatly appreciate those who attended our presentations and visited our booth.
For your information, the next WAC conference will be held in Chicago, USA from October 20 to 22, 2020. We look forward to participating in this one as well.
If you have any questions or opinions, please send your message to the following email address:
SF-WAC2016@sekisui-fuller.com